The reference of your product is a mandatory information to activate your warranty.
There are several ways to find the reference of your product.
1 - On your invoice or receipt :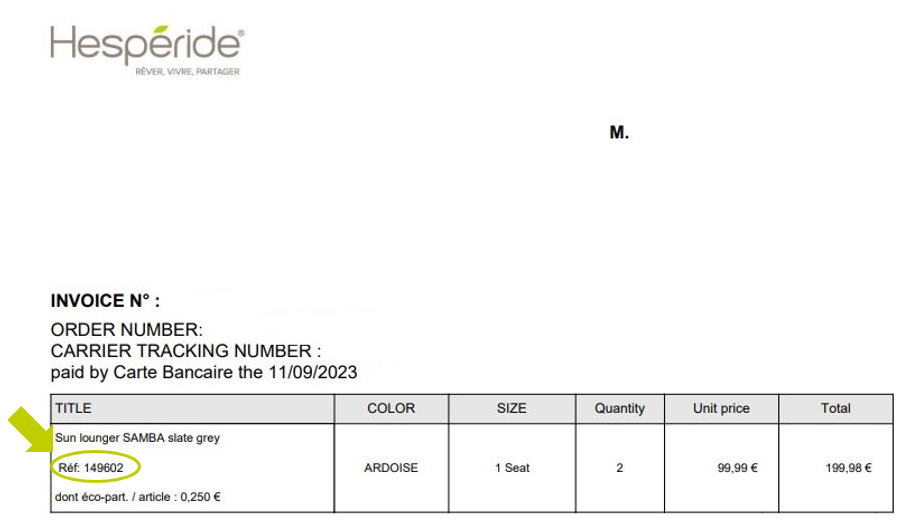 2 - On the product box:

3 - On the label of your product: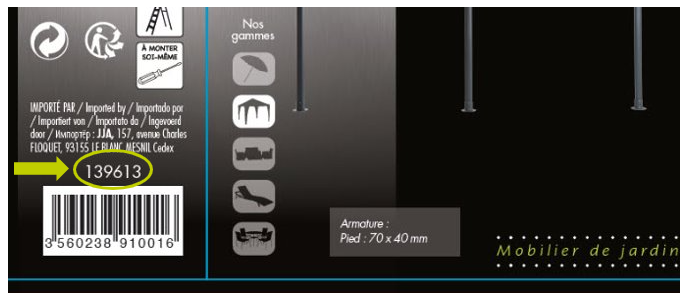 4 - On our website Hesperide.com :
Search with your product designation (range, colour).
4 - If you cannot find the reference, contact our customer service.
Attach a photo of your product to allow our agents to identify the exact model.