First of all, please collect the necessary informations so that we can best process your request (order number, product reference(s), photos...).
There are three ways to reach customer service:
1) Via the CHAT website Hespéride by clicking on the dialog box [at the bottom left and corner of the page]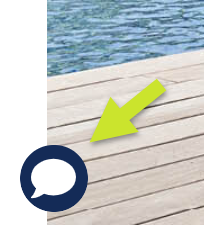 A dialogue box opens, you can directly choose the subject of your request or insert a key word, a sentence, to explain your request. Follow the steps, you can then speak directly with an agent if you want via the CHAT.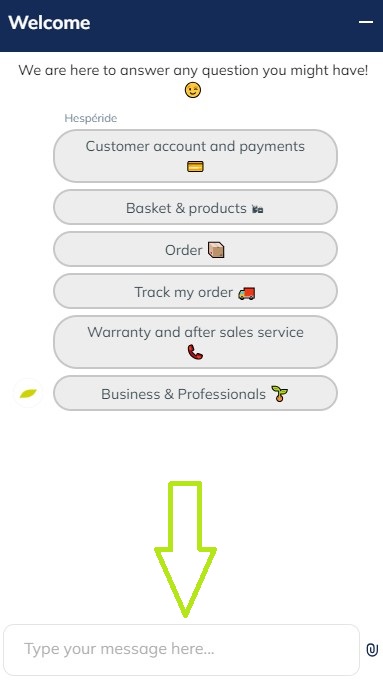 2) Via the CONTACT FORM of the website Hespéride.
You can reach the contact form from the menu "Need help?" at the bottom of the home page, click on Contact us.

For Mobiles and tablets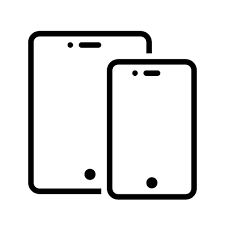 Click on Customer service at the bottom of the page, on the page that opens, slide to the bottom and click on Contact us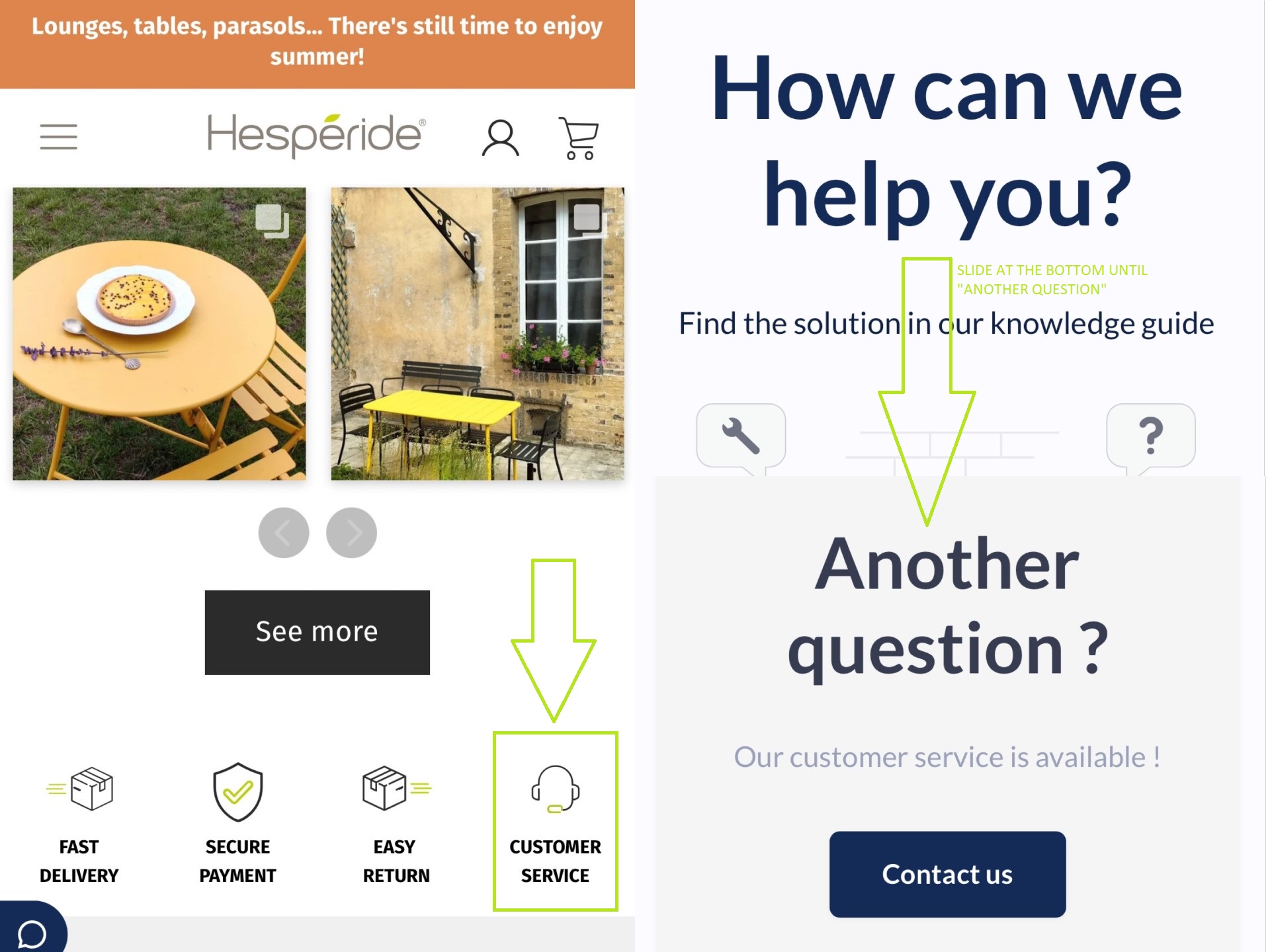 Choose the subject of your request. Fill in the form and click on "send". You will receive an application number by email. The customer service will contact you within 48 to 72h following your request, by phone or by email.
> Understanding the contact form
3) By phone : at +33 (0)344 80 49 64 (Monday to Friday from 9 am to 5pm)