Promotional codes are linked to your Hesperide account. You have to be logged in to be able to use them.

1 - Log in to your customer area.
2 - After selecting your items, enter your promotional code in the field provided in your basket (1).
NB: all characters must be entered.
> The discount will be applied automatically after clicking on OK. (2)

3 - Click on VALIDATE MY ORDER (3) to proceed to the next step.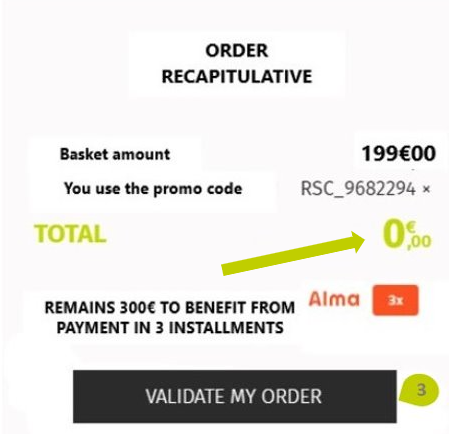 NB: The total indicates the remaining value to be paid.
4 - Check your delivery details, then tick accept the terms and conditions (4), finally click on CONFIRM (5) to proceed to the last step.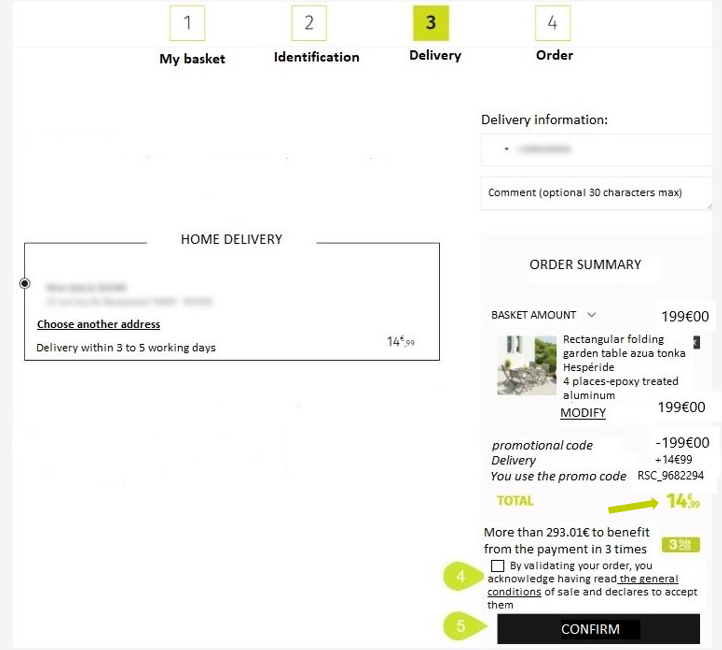 NB: The site may display shipping costs at this stage, so please disregard this.
5 - Finalize your order, if the amount left to pay is 0€ then click on CONFIRM (6) If not, please pay the difference and confirm your order.

NB: Your discount code is only valid one time.
If you have a problem with your discount code, please contact customer service.