Vouchers are linked to your Hespéride customer account.
> You have to be logged in to use them.

After selecting your items, you can fill in the field provided for this purpose (1) :
NB: All characters must be entered.
The discount will be applied automatically after clicking OK (2) :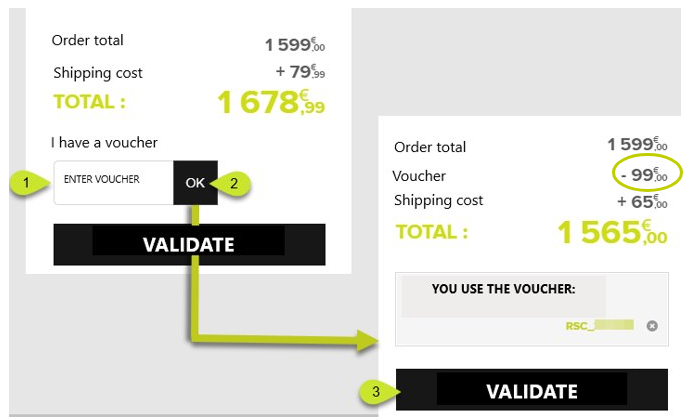 NB: the discount is displayed on the sale price and on the shipping costs (in this case the value of the promo code is 99€ + 14.99 shipping costs).
You must click on VALIDATE MY ORDER (3) to go to the next step.
Each voucher is valid only once.
If you have a problem with your voucher, please contact the customer support.