Activating your warranty allows you to dematerialize your receipt in order to avoid losing it or having certain information on the receipt erased during the warranty period of your product.
1 - Log in to your customer area.
2 - Go to: I would like to activate the warranty on my product(s) by clicking here.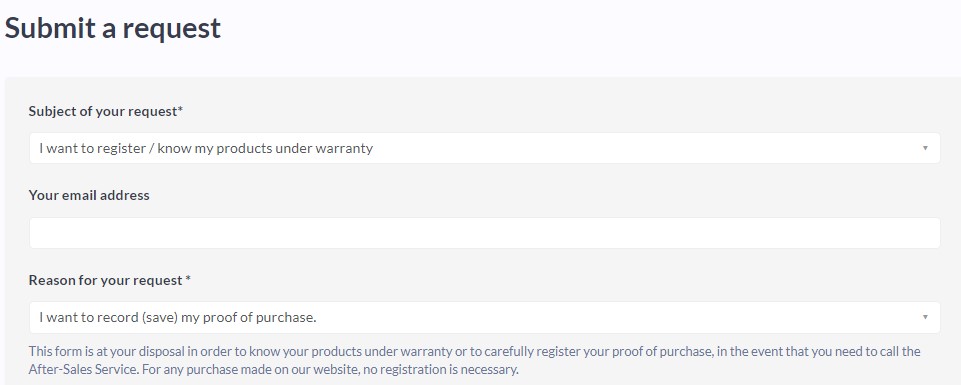 3 - Fill in the form: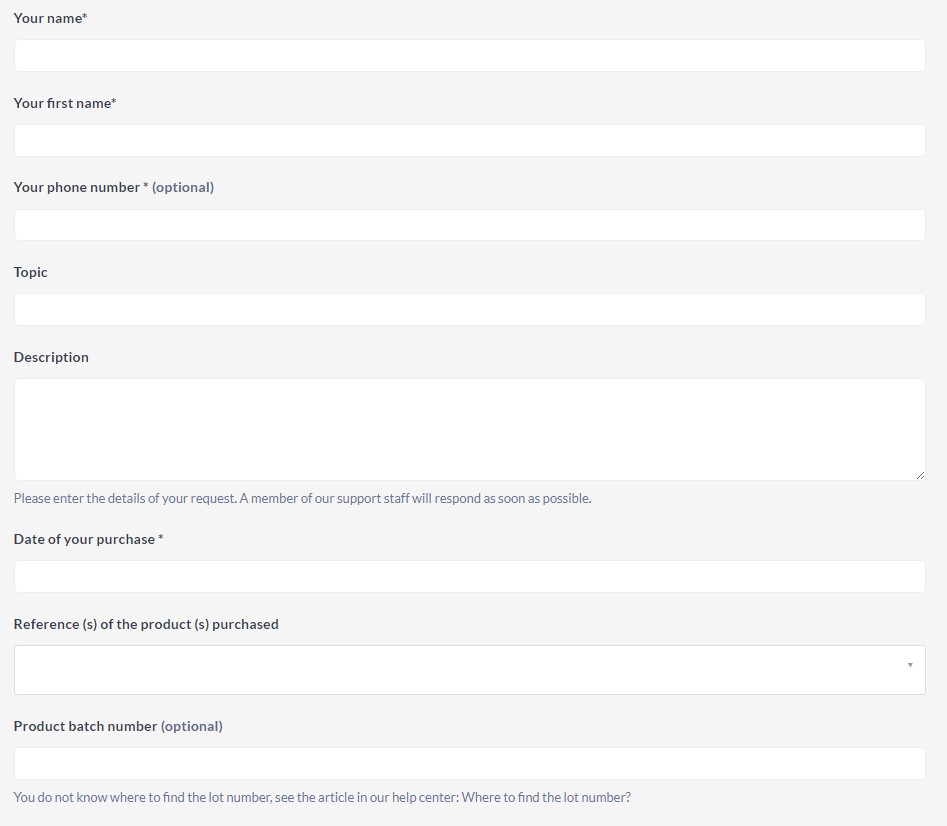 4 - Attach your proof of purchase and check the box provided:

5 - Indicate if you want to subscribe to our newsletter and/or receive Hesperide news by SMS by checking the corresponding boxes.

6 - Click on SUBMIT :

7 - A message confirming that your request has been sent appears at the top right of your screen:

8 - The summary of your request appears and a request number is given.