How do I create my customer account?
In order to create your customer account on the site, please follow the steps below:
1 - Click on CONNECTION (top right):

2 - Enter your email address (1), your password (2), if you wish to be informed about the Hesperide brand news, please check the corresponding choices (3) and click on "REGISTER MY ACCOUNT" (4)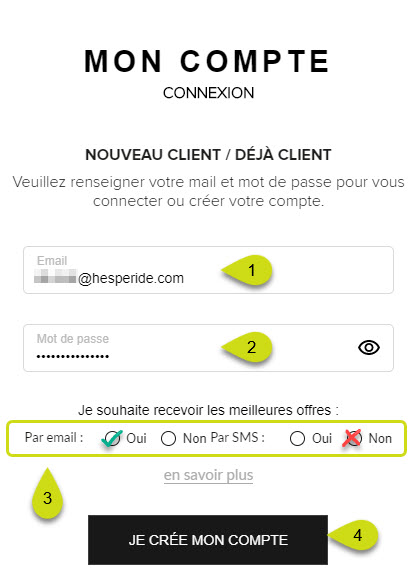 3 - Congratulations, your account is created!
NB: You can also access your account through your Facebook or Google account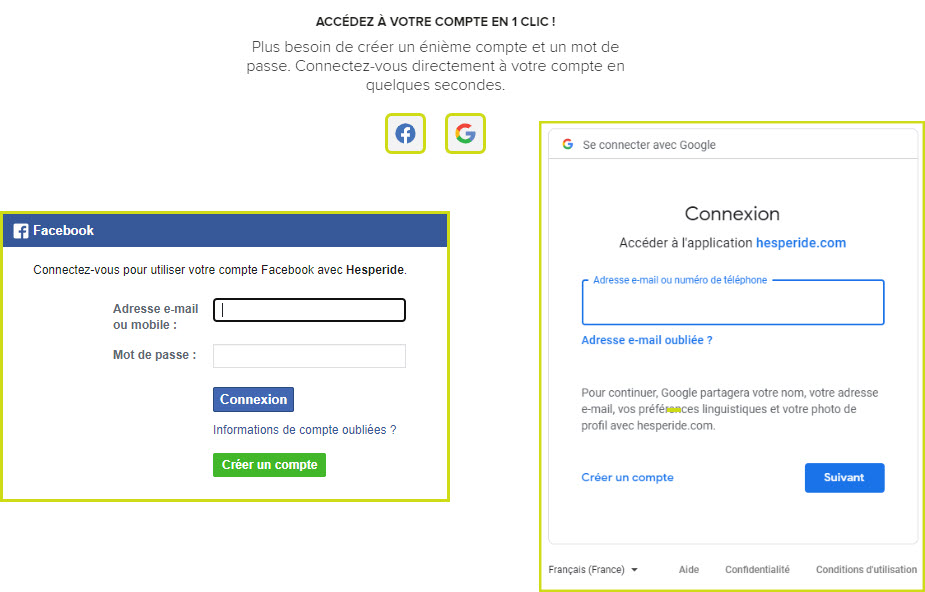 4 - We also invite you to complete the sections MY INFORMATION (1) and MY ADDRESSES (2) so that you will not be asked for them again.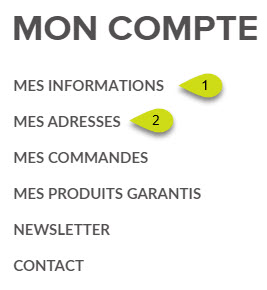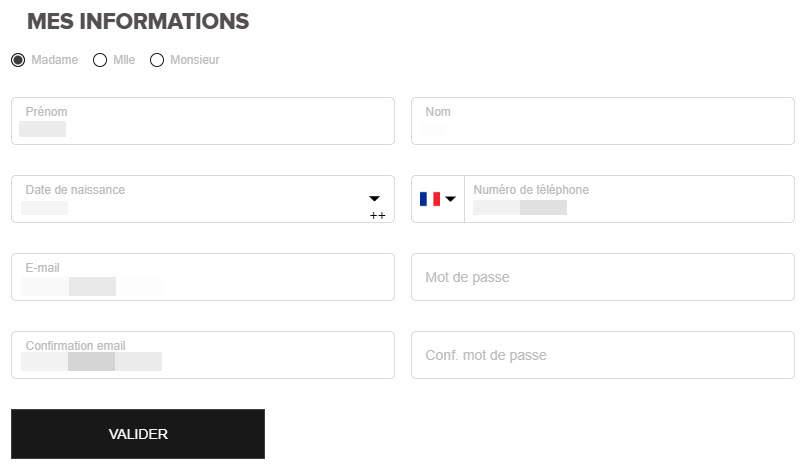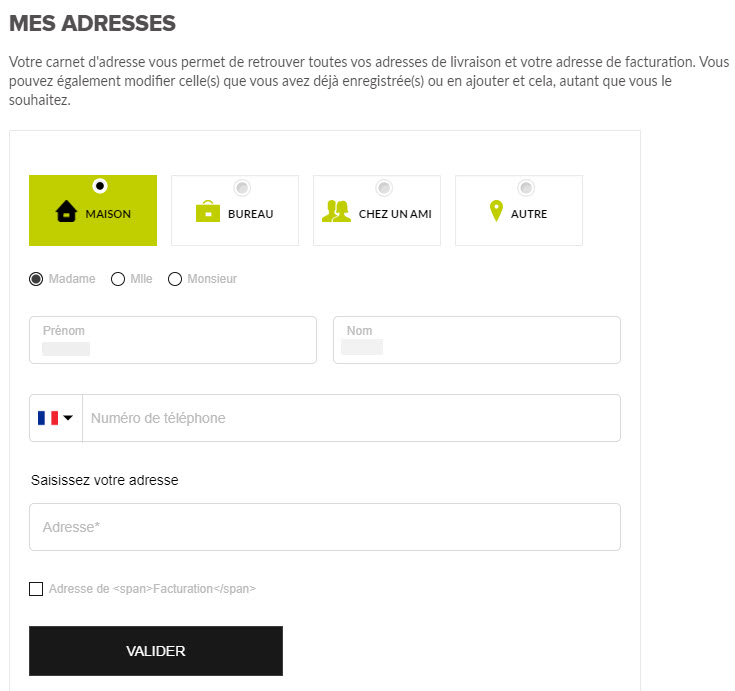 5 - Click on VALIDATE.